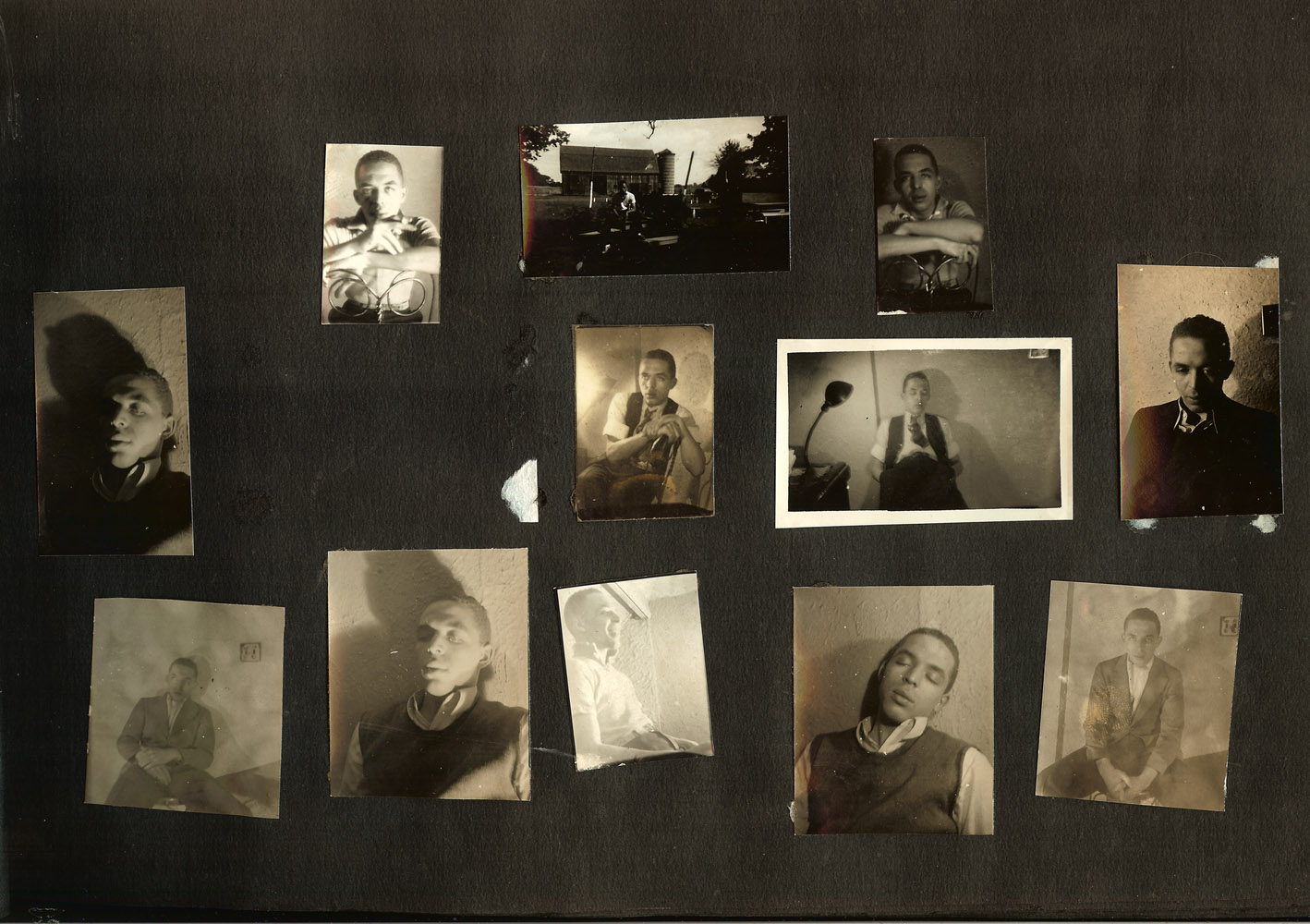 Today I have posted a page from a small photo album that featured a page for each member of my father's family, plus some family friends. The contact size photos were not very carefully pasted in and are not identified or dated. Judging by the ages of the people, I think they were taken about 1938. Which makes my father, Albert B. Cleage Jr (Also known as "Toddy" to family and friends), 27. The theme this week is a man sleeping while posing for a photograph.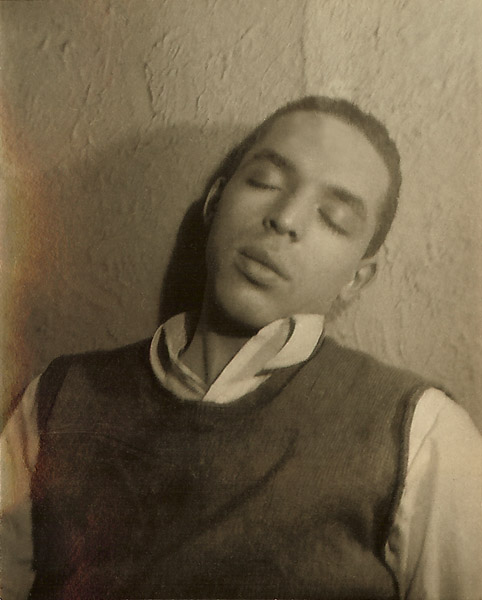 To see another page from the album, click Grandmother Pearl Reed Cleage
To see Sleeping (and other) Sepia Saturday offerings, click HERE.