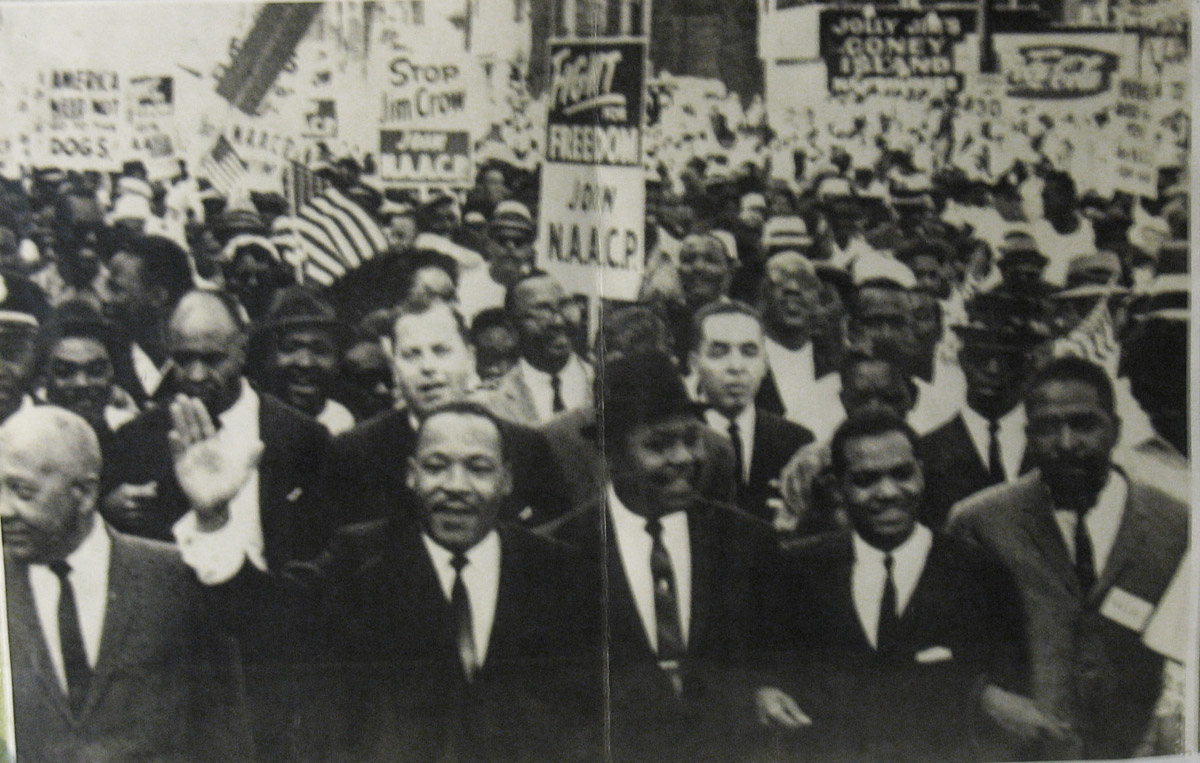 On April 4, 1968 when Martin Luther King Jr was murdered, I was a senior art major at Wayne State University in Detroit. I was walking across campus with Jim, who is now my husband, when Rufus and Brenda Griffin stopped and told us what had happened. They offered me a ride home. I lived in the house at 5397 Oregon with my mother and Henry.
I remember going to school the next day and being in my printmaking class when my mother, who NEVER appeared in my classes, walked into the room to tell me riots were breaking out. Duffield, her school had closed (she was a teacher) and we left. We passed a small group of high school students marching down West Grand Blvd. but no violence.
Either that night or the next I was taken to the airport before the curfew so that I could meet my sister Pearl, who was coming in from Howard University, which had been closed due to the disturbance. She was a sophomore. We spent the night at the airport hotel. This assassination, both in itself and coming after so many others was so depressing. I was 21.