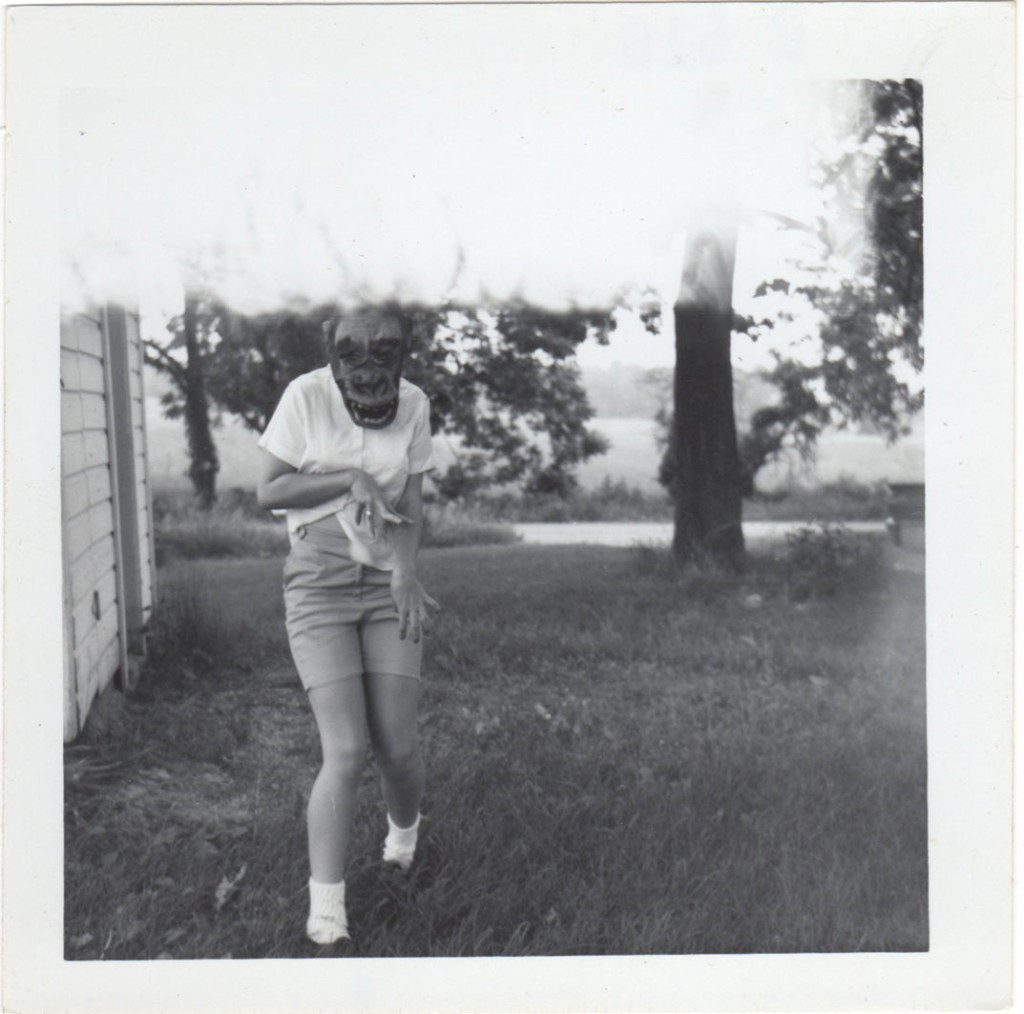 My sister Pearl as the anthropoid, about 1961 at Old Plank.
My family had a tradition of chasing the children around while acting like a monster. My Uncle Louis was the master and didn't need any sort of mask or costume to send us screaming into the lake at Idlewild. He just twisted up his face and hands and came towards us and that was it.
My uncle Henry got the mask above from somewhere and incorporated that into the scary chases. You had to holler out "Anthropoid, anthropoid, don't kill me yet!" when he got too close, in order to escape. Aside from putting on the mask for photo ops, I remember once time we put it on, wrapped in a blanket and sat on the lawn toward the road where we hoped to scare drivers passing the house. I don't remember any wrecks so I guess no harm was done.
By the time my children came along, my cousin Warren used to take them on a bear hunt. I remember one time that he worked it out with another cousin to be out in the woods where he drove and stopped and told the kids, who as I remember were in the back of a pickup with a camper, that they were waiting there to see the bear. The other cousin starting growling and knocking on the truck and finally my cousin drove off, it was dark or almost dark. He said they had a close escape. Later, when we were all inside, the other cousin came around tapping on the windows. The bear!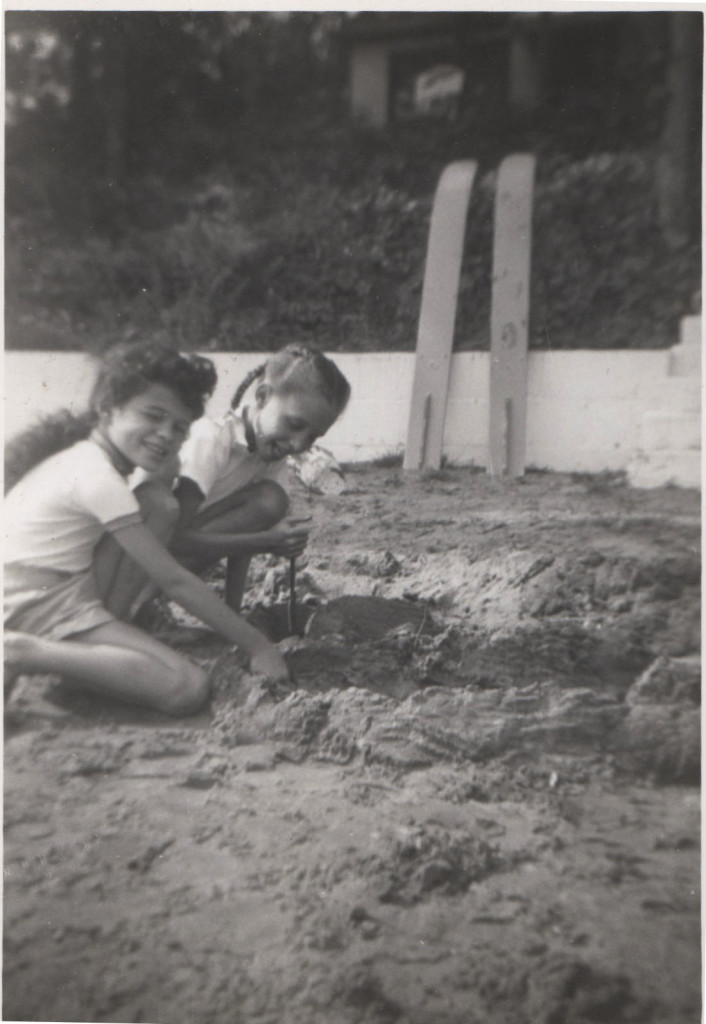 Nobody was terrified of the bears or monsters, well maybe my cousin Barbara who did run into the lake, but mostly it was the enjoyable kind of being scared while knowing you are safe.