During the virtual Williams/Butler reunion on Saturday evening, there was some consternation about how many children Catherine Jones Williams gave birth to.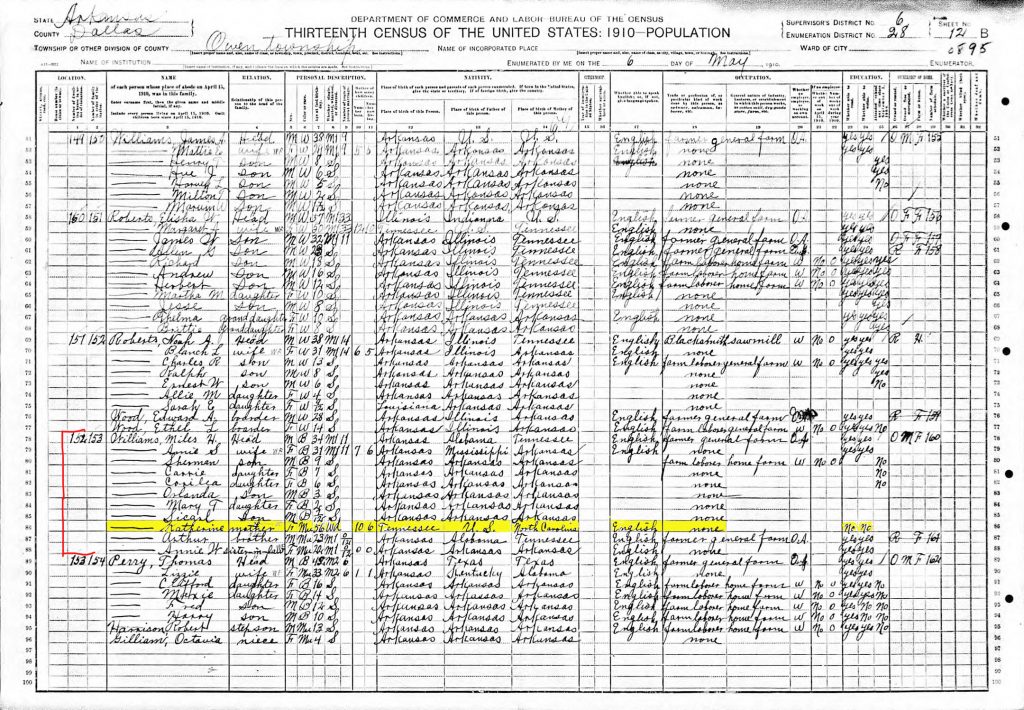 On the 1910 Census, Catherine Jones Williams said that she had given birth to 10 children and that six were still living. In the booklet from the Williams/Butler Reunion 1988 that Julia Williams Boyue put together, there were family trees for both the Williams and Butler families.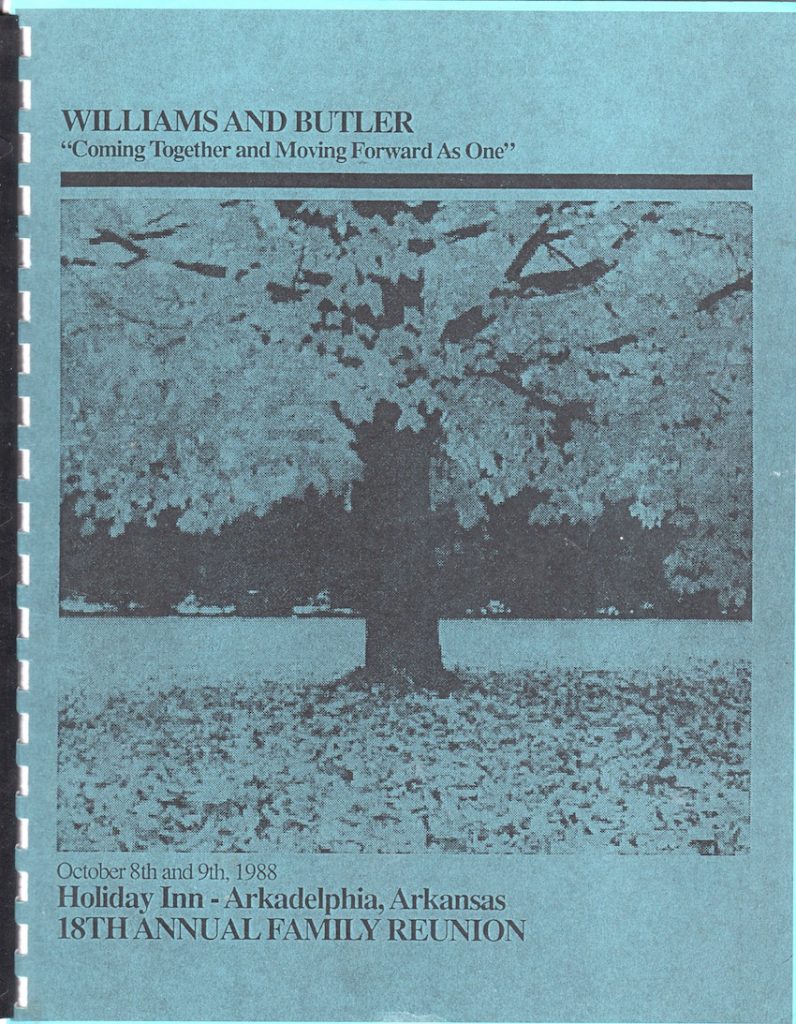 I put the names into my ancestry.com tree and was able to find information and connections with most of them. Some, I could not find. If they were born after 1880, they would not be in that census. The 1890 census was destroyed. The next census they would have appeared in was 1900. They could easily have been on their own so never appeared in the same household with Catherine Jones Williams or they may have died. Since Arkansas did not begin keeping death records before 1914, there would be none available.
In the same book there are 15 children listed for William and Mattie (Hawkins) Butler. The answer given during the reunion was 18. I am looking forward to finding out the other names!