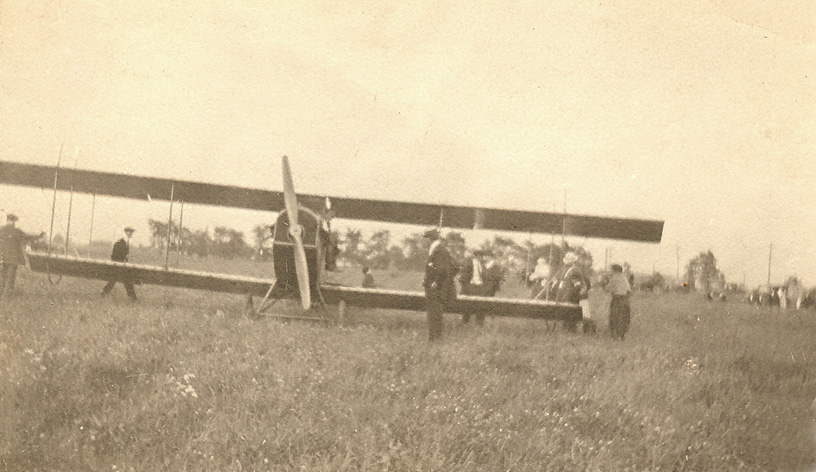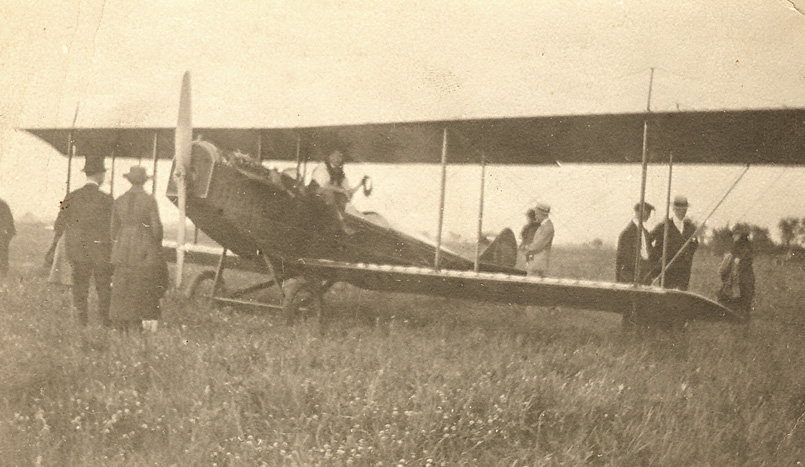 This week's Sepia Saturday features an old airplane.  I have two photographs of a small, old plane in my Cleage collection.  Unfortunately there is nothing written on the back of either photo and I can't recognize anybody in the photo for sure, although the baby in the top photo couldbe my Aunt Barbara.     I don't know where the photo was taken or when.  Here is a photograph of my family standing in a field in Detroit, 1920.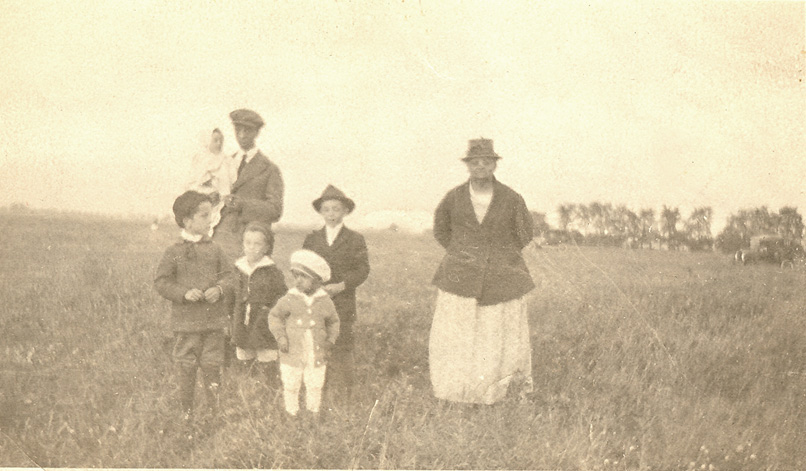 My grandfather Albert Cleage holding daughter Barbara. Next to him my father, Albert Jr. In front of him, Henry.  In front of all Louis and Hugh.  Standing alone to the right is my great grandmother, Celia Rice Cleage Sherman.  And I just noticed the background looks similar…car, trees, etc.
For more fabulous photos of old airplanes and other fascinating Sepia Saturday subjects click here.