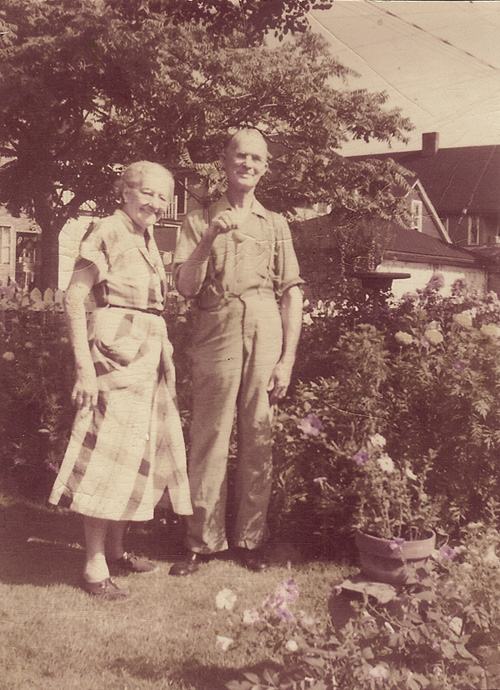 "Shell and Fan under our apple tree
6638 Theodore St. summertime 1958″
Their backyard was full of flowers, as you can see, with a bird bath in the middle.  My grandfather is holding an apple off of  the apple tree just off camera to the right.  My grandmother made wonderful applesauce with those apples and lots of cinnamon.  The vegetable garden was behind the flowers.  They were married on June 11, 1919 in Montgomery Alabama and came directly to Detroit.  Both were 70 years old in this photo and had been married for 39 years.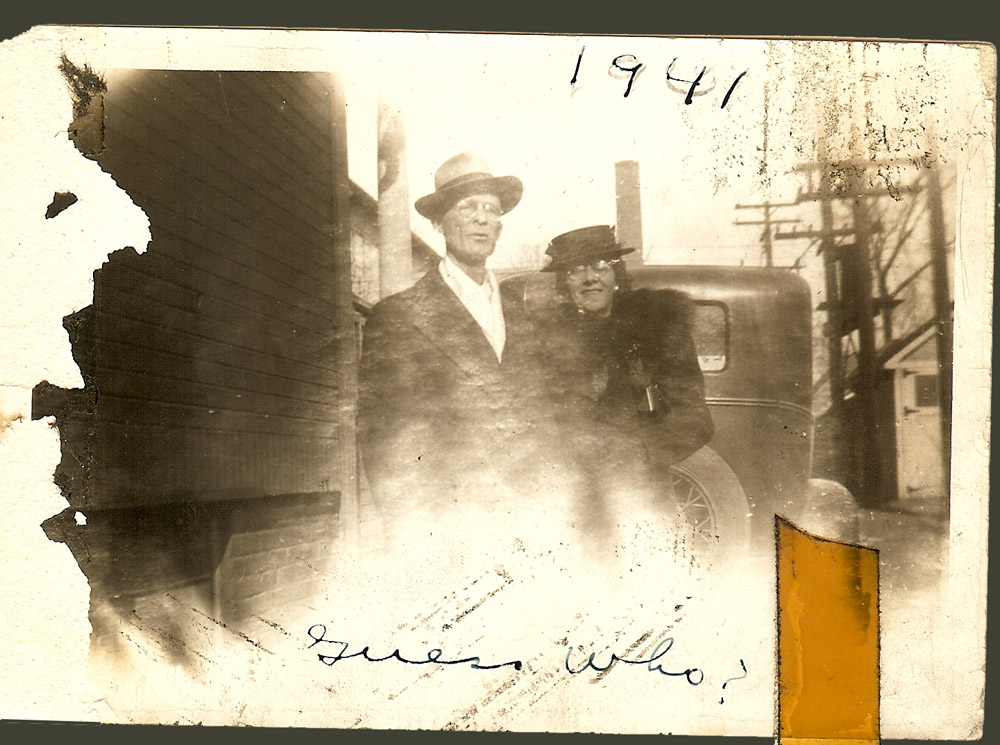 This is one of my favorite photographs of the two of them together.  I like the peeling and the white out and even the scotch tape.  This one was taken on the side of their house.  If we could look in the basement window on the left, we would see my grandfather's shop which smelled of machine oil and wood and basement and faintly of the pine-sol he sprinkled around. "Lizzie", the model T Ford is behind them.  It was taken 2 February 1941.  I bet it was Sunday.
To read my grandfather's proposal letter to my grandmother, click here.  For other Sepia Saturday photographs of older couples and who knows what else this week, click here.