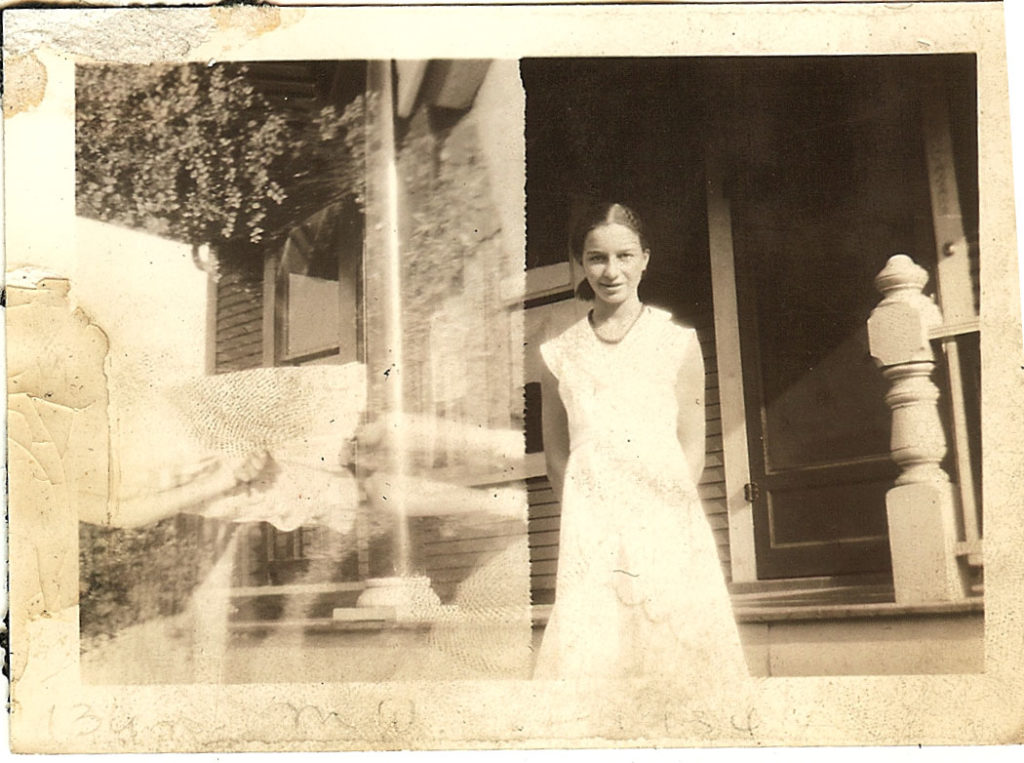 A photograph of my aunt Mary Virginia Graham standing on the front steps of the house on Theodore in Detroit. She was named for both of her grandmothers. The writing on the photo says "13 yrs Mary Virginia 1934".   A double exposure shows my mother sideways, overlapping.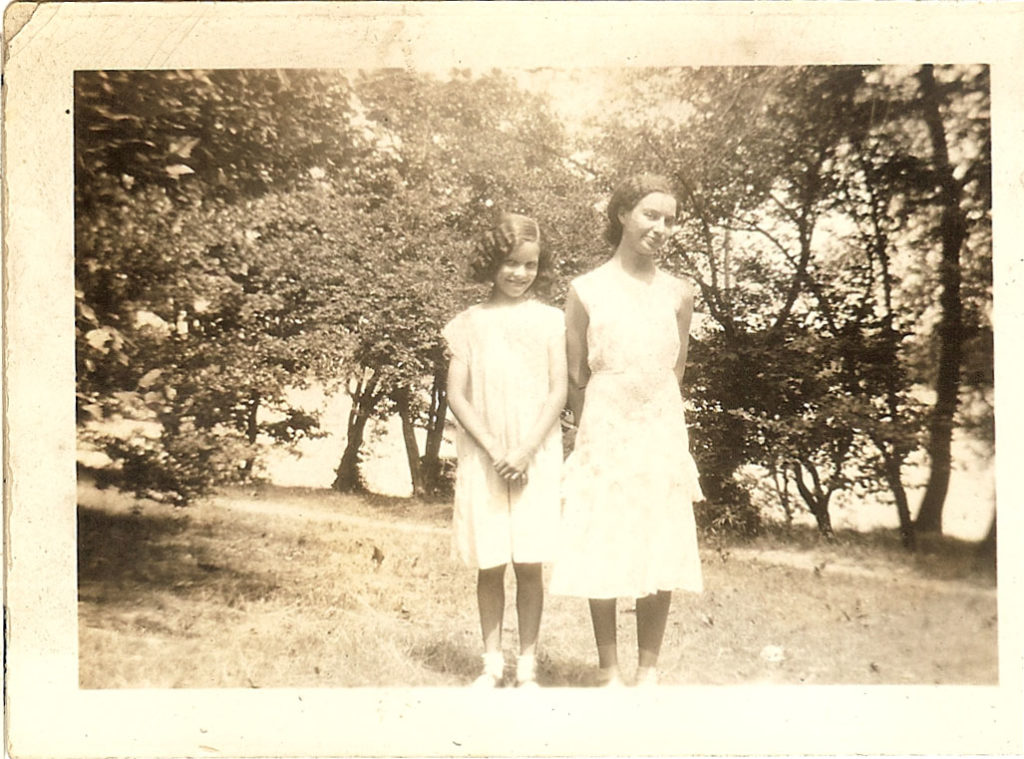 This photo looks like it was taken the same day at Belle Isle, which was 5 miles from the house. The dresses are the same.  My mother is standing the same way that she in in the double exposure.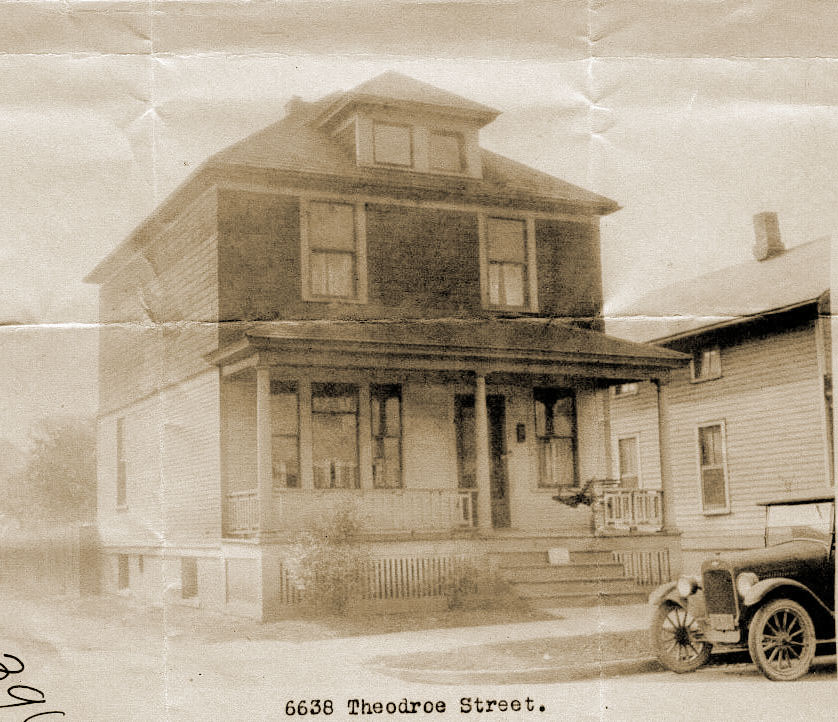 Other posts about Mary V.
Mary Virginia Graham Colorized
Old County Building and Mary V. Elkins
And a post about the house on Theodore